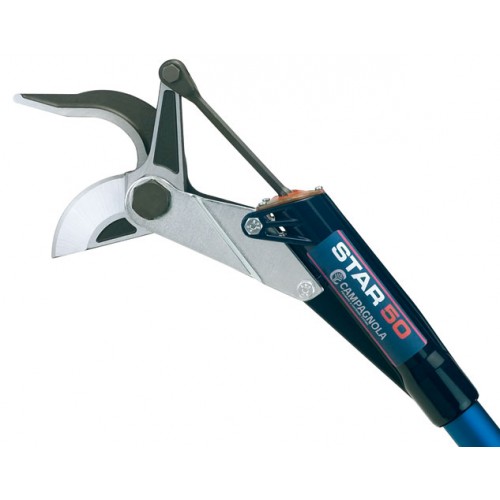 Description:
For those who have to carry out hard operations such as forestry pruning or green areas maintenance, Star 50 is the best Campagnola tool. it is the direct evolution of the previous F/6 U and D models, and its new forged steel blades group is its power point, being a guarantee for strength and hold on the branch. Star 50 can carry out 50 mm cuts and is available in various lengths, up to 3 meters. it is characterized by its "double action". The blades are operated by compressed air for both the cutting and the blade opening strokes
Features:
Extn. Pole Length : 1.00 m
Cutting Capacity : 50 mm
NOTE: Please note that as the material is heavy, couriers will not accept the material so this material will be sent by transport and the transportation cost will be paid by the buyer.
FALCON CAMPAGNOLA PNEUMATIC LOAPER