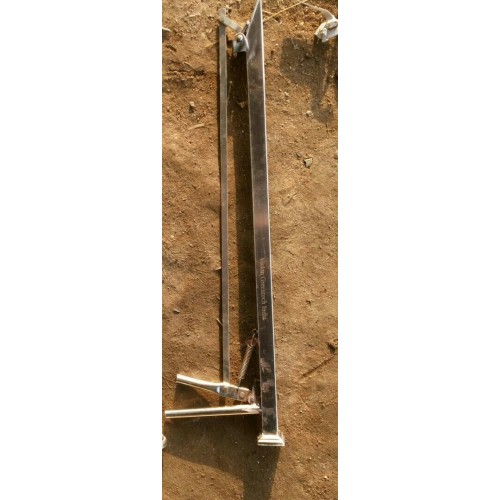 Description
This product is used to dibble all forms of seeds and Fertilizer into the soil. It allows the farmer to stay in standing position and sow as many seeds as required. The same device can be used as a seed as well as a fertilizer dibbler. The dibblers let you add seeds and fertilizer from the top. Seeds need to be added one by one, whereas the fertilizer can be added in appropriate quantity.
According to our research fertilizer proves to be most effective when it is added 2-3 inches below the surface. Our dibbler allows you to do the same.
A fertilizer and seed dibbler allow you to sow seeds, 2-3 inches deep within the surface of the soil without having to use hands or bending down.
NOTE: Please note that as the material is heavy, couriers will not accept the material so this material will be sent by transport and the transportation cost will be paid by the buyer.
Seed and sowing Fertilizer dibbler CRC