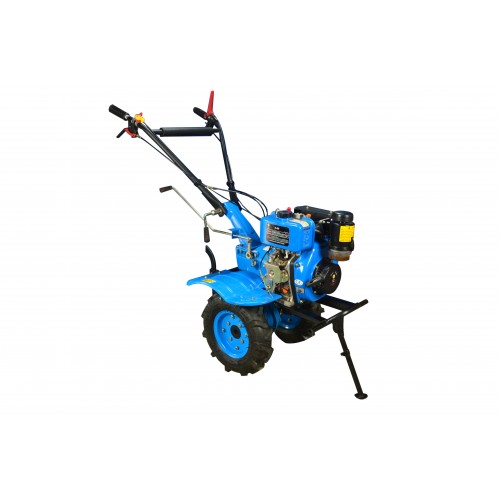 Description:
Where paddy is predominant. Where other predominant crops are cultivated in combination with paddy.Where intercropping and intercultural is practiced in horticultural and plantation crops.
Small landholdings up to 2.5 hectares and HP requirement is lesser.Where dearth of power for cultivation hinders timely operation.Hilly areas where narrow bench terraces are difficult to negotiate.Where farmers cannot afford to buy tractors. If in the situation described above power tillers are put to use, it is anticipated that there would be a vast potential for the use of power tiller.If Japan can boast up putting 6 million and China 1.9 million power tillers in use in their farms where cultivated areas are just 5.27 and 100 million hectares respectively, it should not be difficult in India to increase power tiller use where cultivated land is 140 million hectares. It must be added that the average holding size of both these countries are similar to India. The National Commission on Agriculture in its report (Chapter 50) has anticipated that power tiller and small tractors would be more suitable in the smaller holdings as an immediate alternative to bullocks and that 1.8 million power tillers/small tractors may have to be inducted by the turn of the century in order to meet the power gap. The proposed centrally sponsored scheme "Comprehensive Scheme for Modernization of Agriculture through mechanization being implemented during the IX five year plan period visualize financial assistance for the purchase of 15000 power tillers and 80000 numbers of self propelled specialty machines with the basic objective of providing adequate farm power support to the small farmers. This will be an added advantage to power tiller use in the country.
Availability:

10

Model

:

GX

200 HONDA



NOTE: Please note that as the material is heavy, couriers will not accept the material so this material will be sent by transport and the transportation cost will be paid by the buyer.
Power Weeder 6.5 HP Honda