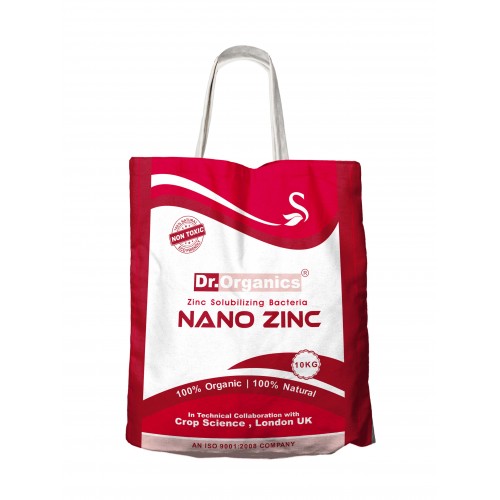 Recommendation:-Nano Zinc Biofertilizer is Recommended for All Type of Crops Like Sugar Cane, Paddy, Sorghum,Wheat, Barely,Maize,Ragi, Fodder crops,Pulses crops, vegetables and fruit crops.
Application: Apply 8-10kg per acre at the time of sowing , or with first or second compost application.
Composition :Organism Zinc Solubilizing Bacteria Population Density 1X108( C.F.U./ ML ) Minimum Microbial Adjuvant 2.2%Microbial Residue-95% to 97% Total: 100% .......
Benifits: Liquid Biofertilizer for Zinc Supplementation.20 to 25% reduction of Zinc fertilizers. Boost plant growth. Increase in plant's resistance to diseases and pest attack. Increase in quality and yield.Residue tree, Non toxic.
NanoZinc - Zinc Solubilizing Bacteria