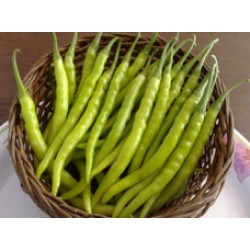 Ankur Hybrid Chilly ARCH – 930 (10 g ) - Vegetable Seeds :

Plant growth pattern erect and bushy type plant with vigorous growth habit.
Good adaptability to vary environment.
Fruits pale green, shiny, undulated, long [12-14cm].
Highly pungent.
Ready for 1st picking in 70-75 Days.
Excellent hybrid for summer cultivation.
High yield potential and excellent for fresh green chilli market.
Available in 10g pouch


Ankur Hybrid Chilly ARCH – 930 (10 g ) - Vegetable Seeds
₹440
Price in reward points: 5
Tags: Ankur Hybrid Chilli ARCH – 930, Chilli Seeds, Vegetable seeds, ARCH-930