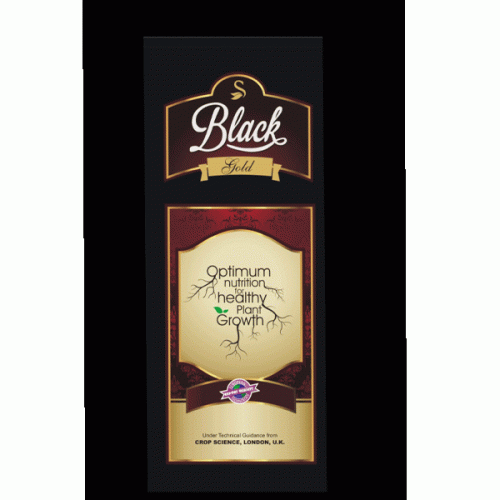 Black Gold (Sea Weed Based ) Premium PGR - Plant Growth Regulator
Black Gold is a Perfect Seaweed Based Fertiliser
A combination of premium Humic Acid along with vital Amino Acid & Adjuvents. Root Development and overall vigorous growth
Black is a concentrated liquid from of 'humus' the heart of every organic matter. The uptake & translocation of micro elements as well as auxin, amino acids, organic phosphorous is improved by the presence of humus (i.e. humic acid) in the soil. It also accelerates the germination, seedling vigour, of roots to a large extent, Vigorous root growth improves the soil texture & condition and makes them strong, healthy and resistant to diseases. Being a natural product it enhances the activities of natural elements present in the soil. e.g. useful micro organisms, earthworm etc.
Sale Pack is of 500ml
Packing available : 1 Ltr ,500ml , 250ml , 5 Ltr
The product offer here is 500 ml Pack , delivered to your address .
Use for Agriculture Purpose only

Krushikendra Tag : Black Gold , Sea Weed Based , Premium PGR, Plant Growth Regulator,black gold,pgr,plant growth regulator,root growth, plant tonic
Black Gold (Sea Weed Based ) Premium Plant growth regulator