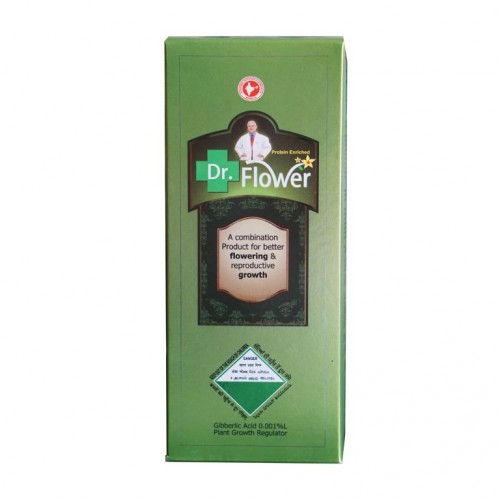 Dr Flower - Flowering Agent , one of the best organic flowering agent for increasing the flowering of crops .
Dr Flower contains balanced combination of Auxins , Gibberellic acid , Added Protiens .
Product is registered under CIB and comes in License .
The product offer is of 500 ml , shipped to your address .
Use for Agriculture Purpose only

Dr Flower - Flowering Agent