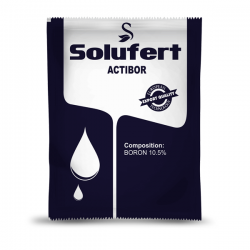 Calcium metaborate can be used as an additive to improve the performance of nickel-metal hydride batteries.
It is used as a precursor to synthesize calcium hexaboride (CaB6) by electro-reduction that can be used as high capacity anode for aqueous primary batteries.
It can also be employed in the preparation of calcium-doped borate glass for thermoluminescent dosimeters (TLD).
Actibor (Calcium Borate)
Sold: 86
Model

Actibor (Calcium Borate)

Availability:

In Stock