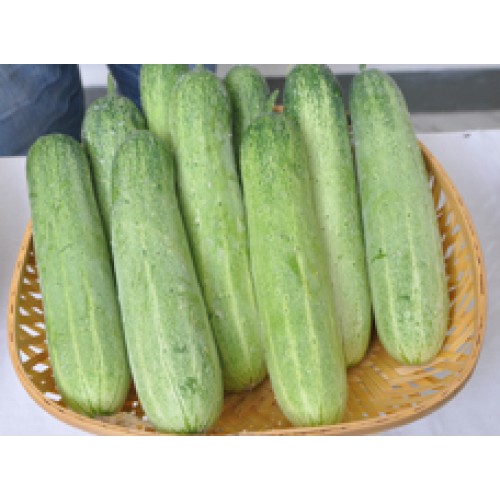 Ankur Hybrid Cucumber-Ragini Vegetable Seeds :
Very strong plant vigour and foliage density.
Attractive Mottled green fruits.
Fruit are cylindrical, length 20-22 cm.
Fruit wt 150-170 gm.
1st harvest starts in 40 – 42 days after sowing.
Good uniformity in size and shape.
Sowing season is Jan-Oct.
Very high yield with quality fruits.
Weight- 25 GRM
Ankur Hybrid Cucumber Ragini Vegetable Seeds- 25 GRM
₹500
Price in reward points: 5
Tags: Ankur Hybrid Cucumber-Ragini (25g) Vegetable Seeds