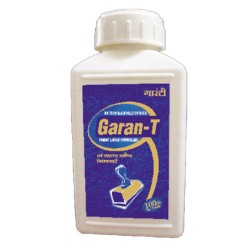 Bacillus thuringiensis is a bactericidal insecticide of bacteriological nature to control the Worm, etc., which control insects belonging to Lepidoptera, Diptera and Coleoptera. Metarazium anisopoly is a fungicidal bio-pesticide that infects and destroys harmful insects on the cuticle.
In this way, harmful pests can be easily destroyed without harming friendly pests. Similarly, the use of many types of plant organisms such as neem as insecticide, garlic and chilli solution, ash, karanj khali etc., also use of termites, grasshoppers, mahos, military insects, chickpea and tobacco pest, storage pests. And juice sucking pests can be controlled.
The use of these Bio pesticides keeps the balance of environment and ecosystem. Also, fruits, vegetables and other agricultural products can be used immediately after the use of these organic pesticides and the consumption of chemical pesticides can be reduced.
Garanty (Bio Pesticides for worms)
Sold: 68
Model

Garanty (Bio Pesticides for worms)

Availability:

In Stock